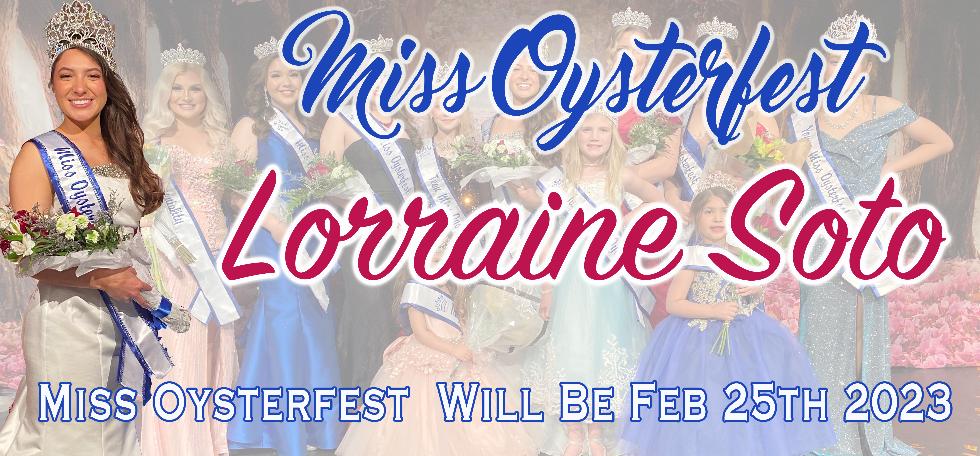 the 2022 Miss Oysterfest SCHOLARSHIP PAGEANT is Dedicated to PATRICIA ANN KRUEGER!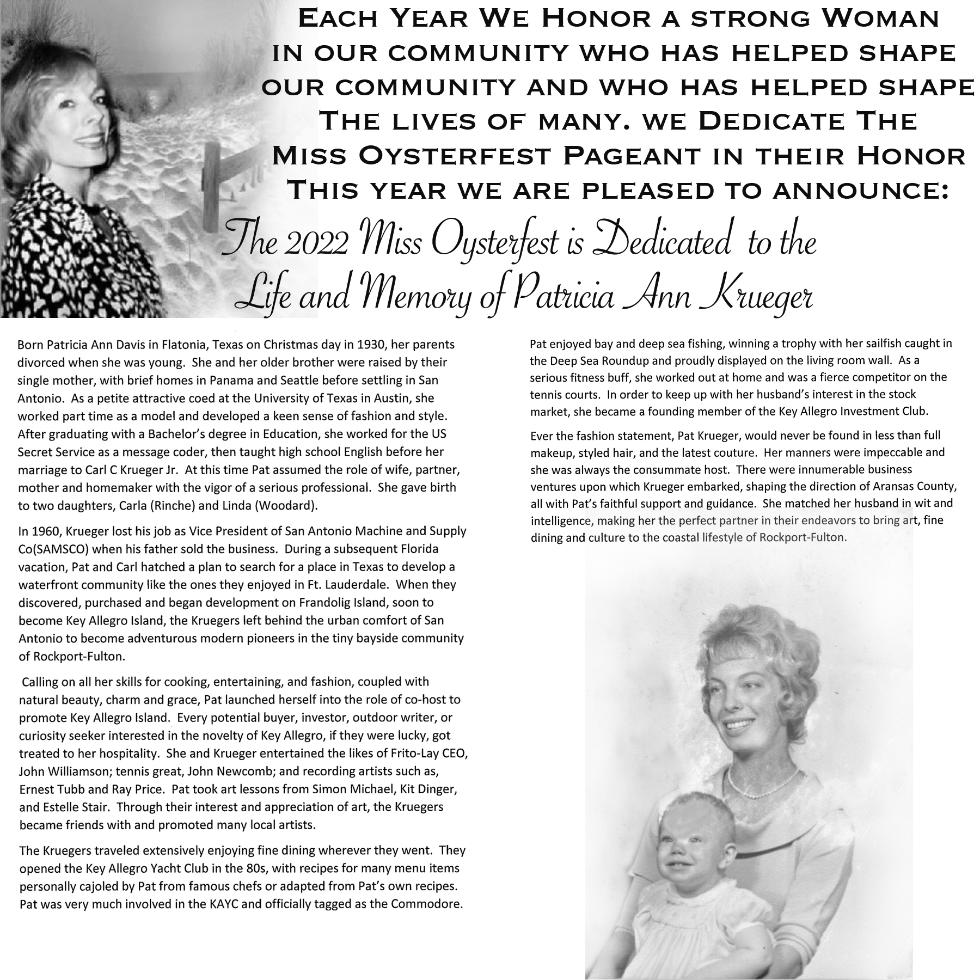 Miss Oysterfest 2023 Scholarship pageant will be held on February 25th, 2023 !!
COme and Join us !!!
Who We Are
We started the Miss Oysterfest Scholarship Pageant in 2008 to raise money for the youth of our community. It is open to girls ages 0-19 and we have 7 different age groups. We also added Mrs Oysterfest as well so if you know of any married women that would like to compete send them to the website. We also added a Missish Division in 2016 as well for the entertainment part of the pageant for boys to have fun with and entertain the audience while the girls change.
The Winner of for the Girls Scholarship pageant receives a $1000 scholarship to use towards school. We are very excited to build our System this year to include Little girls from the ages of 0-14 Older girls 15-19 -
Who Can Join?
Miss Oysterfest is open to girls from any location in Texas. We offer a $1000.00 scholarship for the winner of the Miss Oysterfest ages 15-19 age group.
There is no talent needed, and we ensure that every girl has fun, makes friends, and has a positive experience. Being on stage created confidence and helps all young ladies from 0-19 to be on stage and spread in front of an audience.
Its never to early to join, and you can sign up and get your name on the list early. We accept the first 25 girls in each age group. So get your name on the sign up list today and we can get your name added.